Hi there. We're Smart City.
Our Story
Smart City started in 2013 as a small apartment locating service in Dallas, Texas. In the early days, our founder and CEO Cassie Brown just wanted to help her friends find great places to live, but her innate drive to offer an amazing client experience quickly set Smart City apart from the competition. Since then, Smart City has taken big strides to disrupt the real estate industry by choosing what's right over what's profitable. We are growing rapidly, with services available in major metro areas across three states. And, as always, our goal is to always put you—our customer—first.
Our Purpose
When Smart City was first founded, our goal was "to become the most trusted, most referred, and most utilized resource among renters in Texas." We've broadened our scope considerably as our business has grown, but those basic ideals still remain. In short, Smart City is here to find you a space where you can be yourself.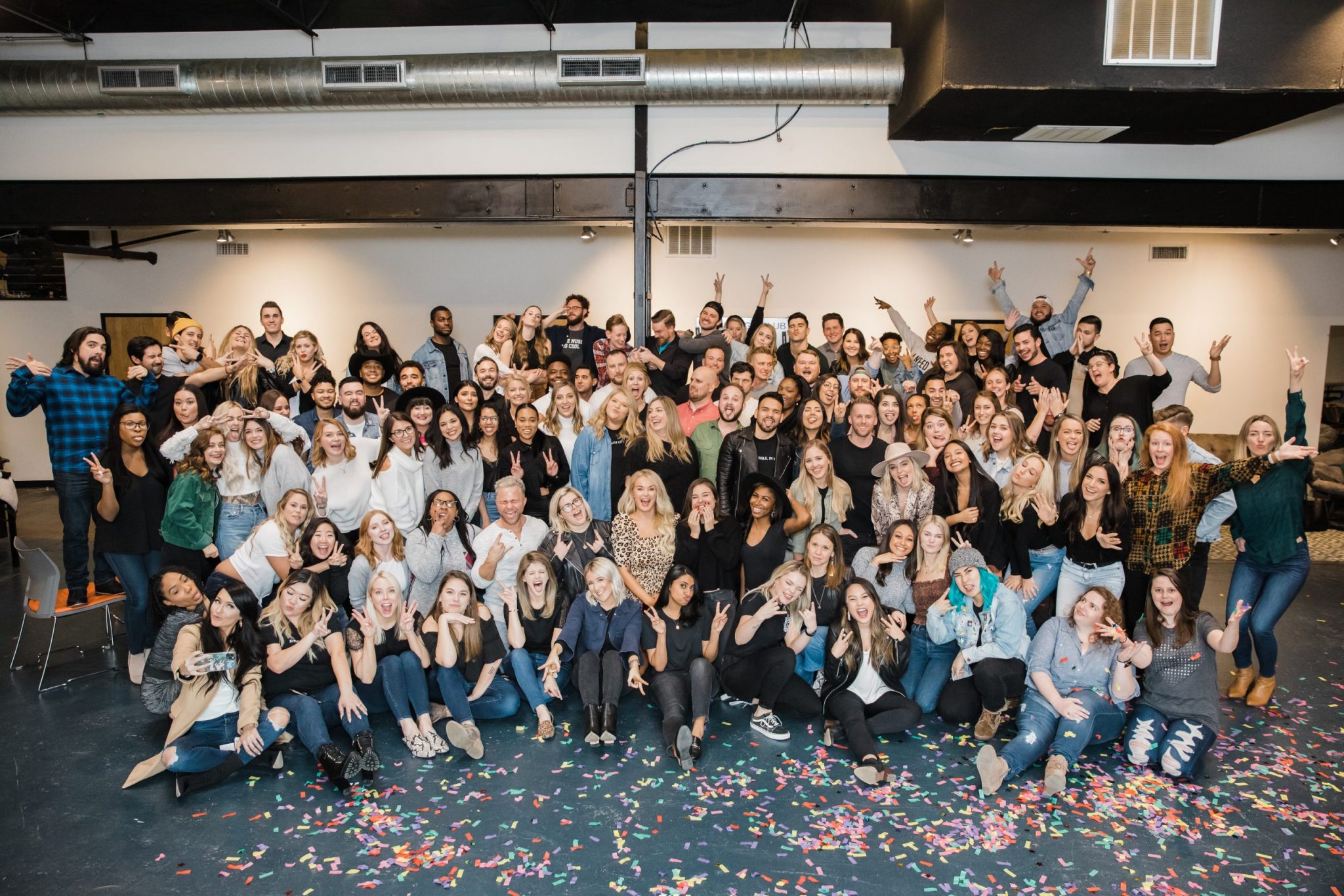 Our People
At Smart City, we're an eclectic (and growing) team of thinkers, creators, and doers who are passionate about hooking people up with the apartments of their dreams. That's why, for us, it isn't enough to simply provide our clients with a list of available rentals. We want to build a connection with each and every customer. We want to take the chore out of apartment hunting so you can actually enjoy the search. And we want to work with you all along the way—from search to application to move-in—to make sure you end up in a space that you truly love.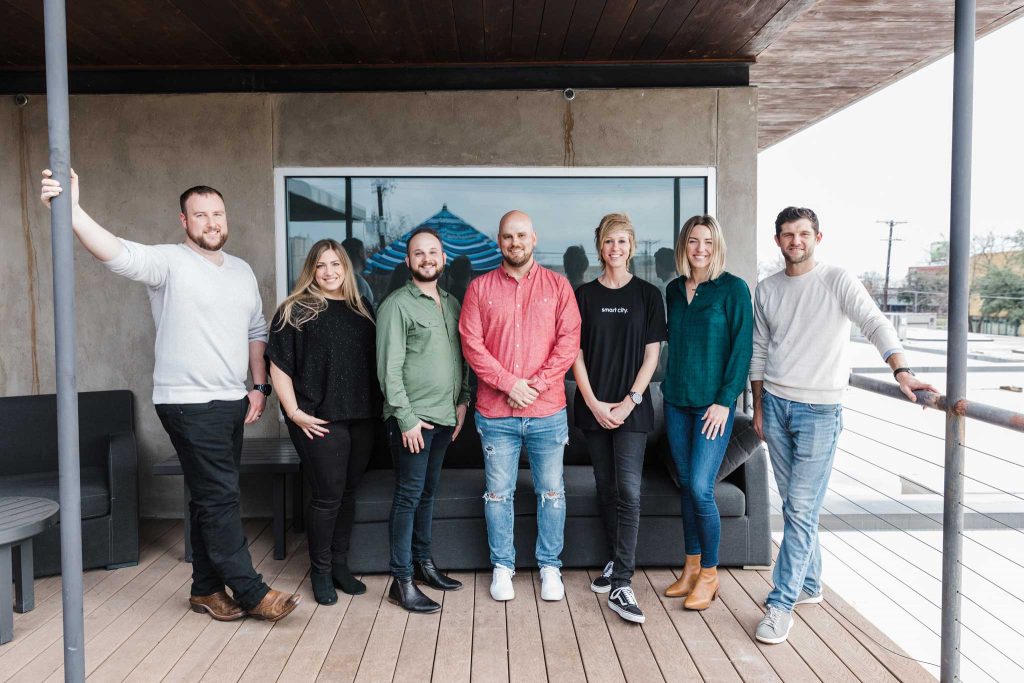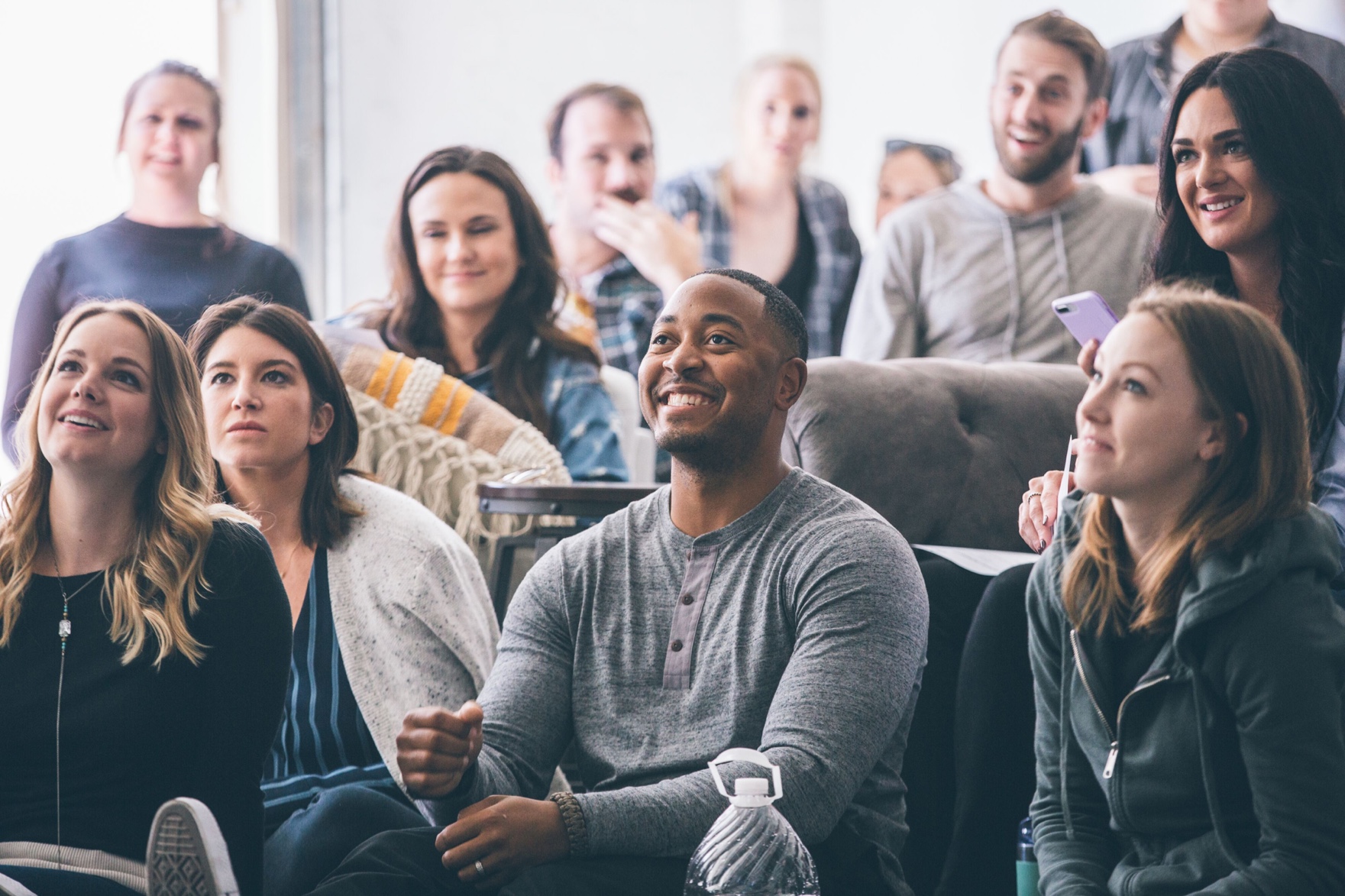 Our Approach
When it comes to apartment hunting, we prefer a targeted search to a scattershot approach. We use a unique lead generation system, along with our proprietary technology, may give us a leg up on the competition, but it's not enough. That's why we take the time to get to know each client individually—to find out your needs, your wants, your interests, and your priorities. We're not just trying to find you a place to live; we want to help you locate an apartment that's just right in a community that's perfect for you.
We also work hard to cultivate long-term, mutually-beneficial partnerships with local property management companies, with dedicated teams to handle invoicing and other aspects of the relationships. Not only does this help us keep our list of available rentals robust and up-to-date, but it gives us an edge when it comes to negotiating deals. It ensures that you're getting your apartment at the absolutely best price available.
Our Accolades
Best Places to Work
Dallas Business Journal

2015, 2016, 2017, and 2019

Houston Business Journal

2017

Glassdoor

2018 (#19)
Dallas 100
Entrepreneur Award
Caruth Institute for Entrepreneurship (SMU)

2019
35 Under 35
LGBTQ Leader, Business Category

2019
Women in Business
Award
Dallas Business Journal

2019
There's a ton of locators in the Dallas area, but if we ever move again Smart City is the only one I'd consider. They make the process so easy, especially because you can communicate via text with your agent. Best of all the process is so quick… Thank you Kynnzie and Smart City for helping us find the perfect place!
From finding the apartments that fit what I was looking for to scheduling the tours, [Monica] made everything stress-free for me. I highly recommend Smart City and Monica!
I worked with Smart City again and they did not fail. Amazing service, loving and caring agents. I worked with Xenia this time and she was amazing… I have a really, really busy lifestyle and Smart City really helped me not to be worried and stressed about finding a nice home with my needs. I love Smart City and I promise that no one will regret using them.
Best apartment locators on earth!
Smart City — a free apartment locating startup founded on a radical commitment to caring about clients —everyone is essential because everyone is a human being, not just a name on a spreadsheet.
Smart City has been one of our biggest partners in leasing units in bulk, and their team is really engaged with our staff. Any time we need to lease a block of units to hit our occupancy goals, the property success team at Smart City is one of our first calls. Kendall and her team are really great at communicating on goals, timelines, and specific units that will be marketed to their clients. We would recommend them to any client or property management company looking to fill up their property!
Chip Lambert and team have done a great job about making sure they send us qualified prospects, calling to make appointments, following up to see how they went, explaining our specials to the prospects so they're more well-informed when they come in the door. They are helping us to lease up our community!
The self-described 'hip, trendy and client-focused locators' are passionate about helping provide housing accommodations, as well as working with each other.
total apartments loved and lived-in by Smart City clients
5-star reviews from people that recommend our service
pups of all breeds, shapes and sizes… for now