Neighborhood Scores
Using a combo of our local, expert knowledge + third-party stats from
Yardi
, here's our scorecard to help you find your next favorite neighborhood!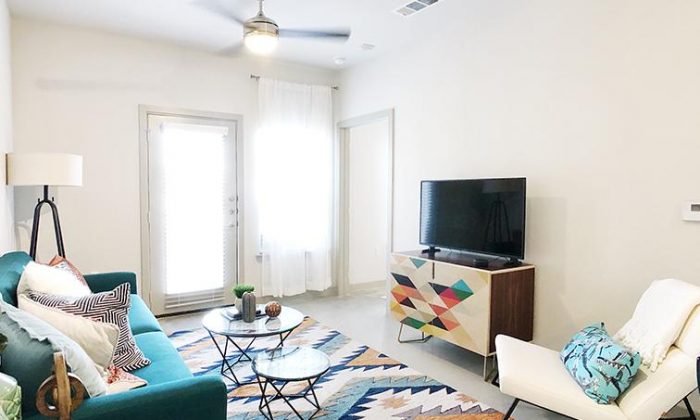 What It's Known For
Lots of new properties that are relatively affordable compared to the rest of the city!
A good mix of urban and suburban areas, with tons of grocery stores and shopping centers.
Pros
Tons of local coffee spots, restaurants, and bars (that may not have a super long wait!)
Lots of brand new apartments
One of the last areas where you get the "old Austin vibe"
Access to many trails and parks
Cons
Traffic heading into town
Lots of construction due to growth
Living in South Austin
Once you pass 290/Ben White going South, you've hit what we refer to as "South Austin," including the areas nestled between I-35 and Mopac. In South Austin are smaller neighborhoods like Southpark Meadows, Westgate, Garrison Park, Shady Hollow, Sweetbriar and those extending "super South," like Onion Creek, Hays and Buda. This unique community is home to natural beauty and a large residential population, with many apartments scattered throughout. South Austin apartments are a mix of old and new properties, perfect for those looking for more budget-friendly rental options. With South Central Austin in your rearview, enter a part of town that is a little more spread out, all about having fun, taking it easy and keeping it weird (duh).
If you are searching for an Austin neighborhood that is quiet, has nature and character, and is overall a bang for your buck, South Austin is the ideal neighborhood for you. Living in apartments on the eastern side South Austin grants easy access to shopping and dining at Southpark Meadows, with over 90 stores and a movie theater! Apartments near Southpark Meadows can be super walkable and convenient to I-35 and South First for speedy Downtown access. Nearby, you have grub spots like The Yard and the outdoor Thicket Food Truck Park with a diverse array of cuisines and dietary preferences. Going West towards Mopac, you'll have Westgate Theaters and tons of local shops, restaurants, and entertainment at the shopping center off Brodie and Slaughter.
Finding Your Dream Place in South Austin
South Austin has plenty of grocery options–with several HEBs, Sprouts, Target, Walmart, and Coscto scattered throughout. South Austin is also home to popular bars like The Little Darlin, Little Woodrows, and Moontower Saloon, a chill dog-friendly bar with a large outdoor patio that often hosts live music and food trucks! This place is the perf hangout spot for you and your pup so you don't have to feel sorry for them being stuck at home. For more pup-recreation, hit Mary Moore Searight Park's off-leash dog trail, walking distance from several South Austin apartments! This park is perfect for outdoor adventure, covering over 340 acres with trails, horseback riding, grilling, and disc golf.
Zip codes (some overlap): 78748, 78745, 78739, 78652, 78610
Hot Streets: Menchaca, Brodie, S. Congress, S. First, Stassney, William Cannon, Slaughter Lane, FM 1626
Want to know more? Fill out our online form and tell us more about what you're looking for.
Don't just take our word for it. See what our friends say!
"
Super green with lots of trees, affordable, and still has the old Austin vibe!
"
Find your dream apartment